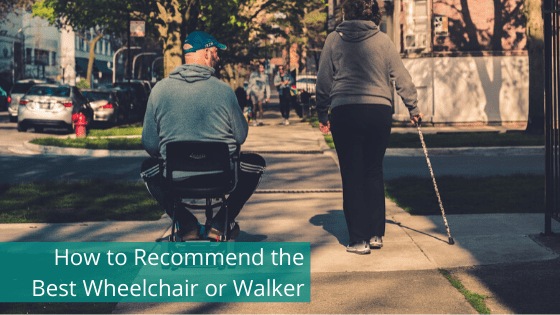 Choosing the right walking aids or manual or electric wheelchair for your client should always start with discussing the client's needs with a Physical, Occupational Therapist or doctor. From a rehabilitation point of view, we want to maximize the mobile function of a client. This means, for example, if the client can stand-up, we don't want them to remain seated all day.
However, some clients in Thailand don't have access to these kinds of resources so it is our job to try and determine the user's abilities and needs. Go through the following steps to find your best mobility device.
1. Who Benefits from a Walking Stick?
The walking stick is good for giving the user better balance so that they can transfer weight from one leg to another without the fear of losing their balance. For example, elderly with weak knee or patients recovering from surgery.  By using a walking stick ON THE STRONGER SIDE of the body, it can relieve pressure off of the injured side as well assist balance and mobility.
There are three main walking stick types:
Single Tip: The most common option that is light and aids easier movement.
Quad Cane: The Quad Cane is designed to add more support to the user. The larger base provides more support, reducing the risk of slips and falls. Stroke patients often opt for this cane however the base is bulkier than the single tip and therefore more awkward to navigate.
Forearm Canes: The Forearm canes assist predominantly users who have problems transferring weight on their legs but have strong-arm strength.
2. Who Benefits from a Walker?
The walker is designed for someone who needs both of their hands to balance, the user may feel easily fatigued or they need more stability. If your client finds it difficult to sit steadily at the end of the bed then they could often benefit from using a walker.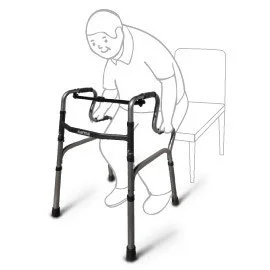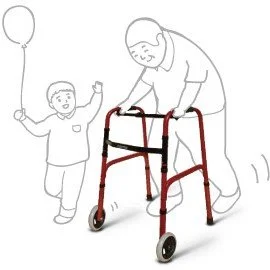 There are walkers to suit every user's abilities. Image Source: Karma Website
There are a variety of different walkers:
Walking Frame: The most basic walker (WK 80) requires some upper body strength as it needs to be picked up when walking which is why the WK 80 is made with lightweight aluminum.
R-Shaped Walker: The R-Shaped Walker (WK 600) allows the user to stand up in two movements. It is designed specifically for those with weak legs and weak upper body control.
Wheeled Walker: The wheeled walker (WK 320) is easier and faster to move. The wheeled walker doesn't need to be picked up so the user doesn't need a lot of upper body strength. The rubber tips also mean the user can still put their weight on the walker safely.
Rollators: The rollator has wheels on all four legs unlike the wheeled walker that has two stoppers. The rollator is great for people who don't need the support of the stoppers and want to walk for longer.
3. When is the Best Time to Recommend a Wheelchair?
If your client is unable to walk for long stretches, sit up independently, or are at high risks of falls, then it's probably time for a wheelchair. There are a lot of different types of wheelchair from self-propelled to motorized that you can recommend and read more about here: Guide to Choosing a Manual Wheelchair in Thailand.
The most common types of wheelchairs are: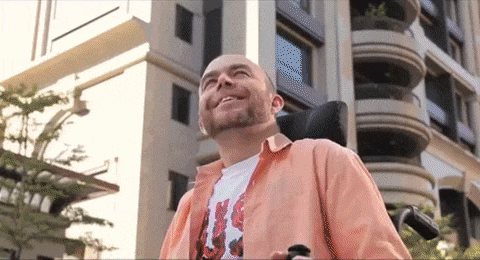 Power wheelchairs can give wheelchair users independence. Source: Karma Medical YouTube: Blazer Series Power Wheelchair
The User Already has Wheelchair Mobility but is it the Best Wheelchair?
Just because someone already has a wheelchair, it doesn't necessarily mean it is the right one. When someone is being fit for wheelchair mobility; seat width, seat depth, user's trunk control etc. will all be taken into account. Wheelchair users should consider the following:
Is the user's posture correct in their current wheelchair?
Are they sitting comfortably in their current wheelchair, with no pain?
Has the user been properly fitted to be able to propel effectively?
Is the user carrying out everyday tasks (ADLs) independently?
Is the user's current wheelchair ordered for them or given to them from another wheelchair user?
If the answer to any of these is 'no' then your client needs to change to the wheelchair that fits their body. Every client will be different so take your time to choose the right mobility device.
Summary
Recommending the best wheelchair mobility is dependent on the user's lifestyle and how they carry out ADLs. If a manual or even electric wheelchair will improve a user's life then it is something they can consider however, if they only need a walker then this is the best mobility to recommend to the user.