As a wheelchair user, it can be difficult to find a wheelchair storage system that works for you! It's not convenient to carry your belongings in your lap, therefore it's important to find a bag or accessory that is both practical and functional for your wheelchair. In this blog, we are going to outline the different types of wheelchair bags and storage options.
Wheelchair backpack
Depending on the user's preference, they can use a regular backpack on the back of a manual wheelchair via the handles. Not every backpack design is suited for this, for example, the straps of the backpack might not be adjustable to the correct length or the shape may be awkward. This solution is most suited to short term wheelchair users who might be using a wheelchair during rehabilitation.
Long term manual wheelchair users will often opt for a wheelchair backpack that has been specifically designed for use on a wheelchair. In 2022, there are a variety of brands designing storage solutions especially for wheelchair users. A backpack designed specifically for a manual wheelchair will have shorter straps designed to hang securely from the push handles.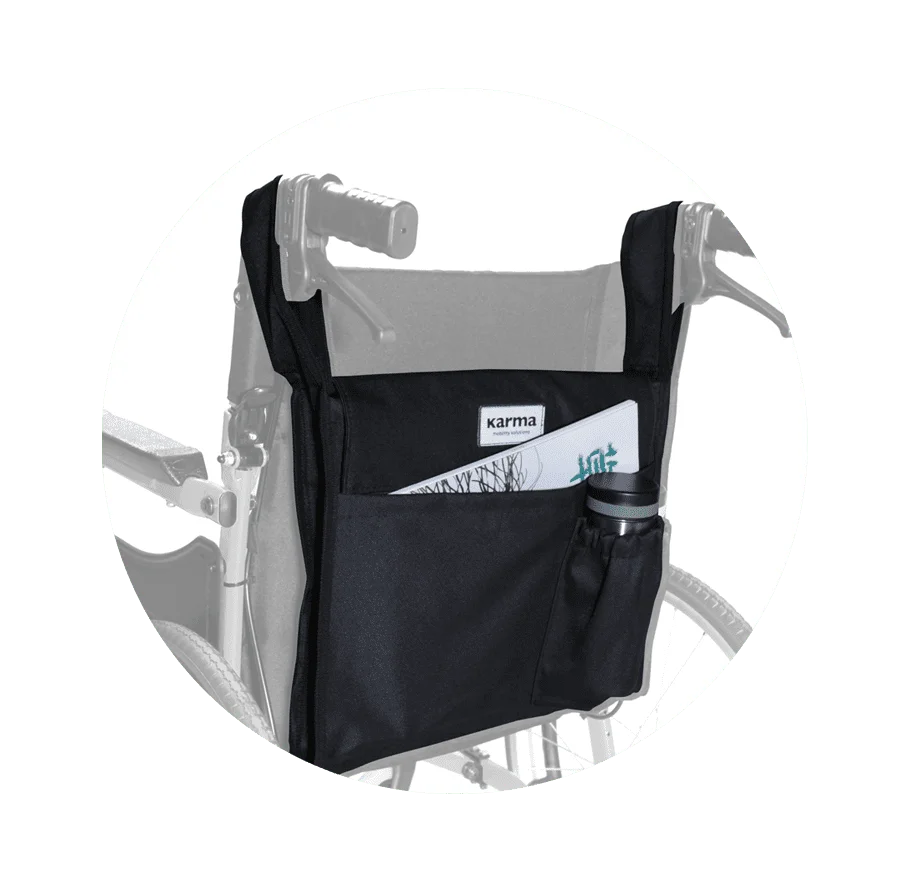 Net bag storage
Some manual wheelchair user's may opt to store their belongings under the wheelchair with a net storage bag. This accessory is unintrusive and creates space for additional storage. When going up a ramp, it's important to note that items may fall out if not stored securely.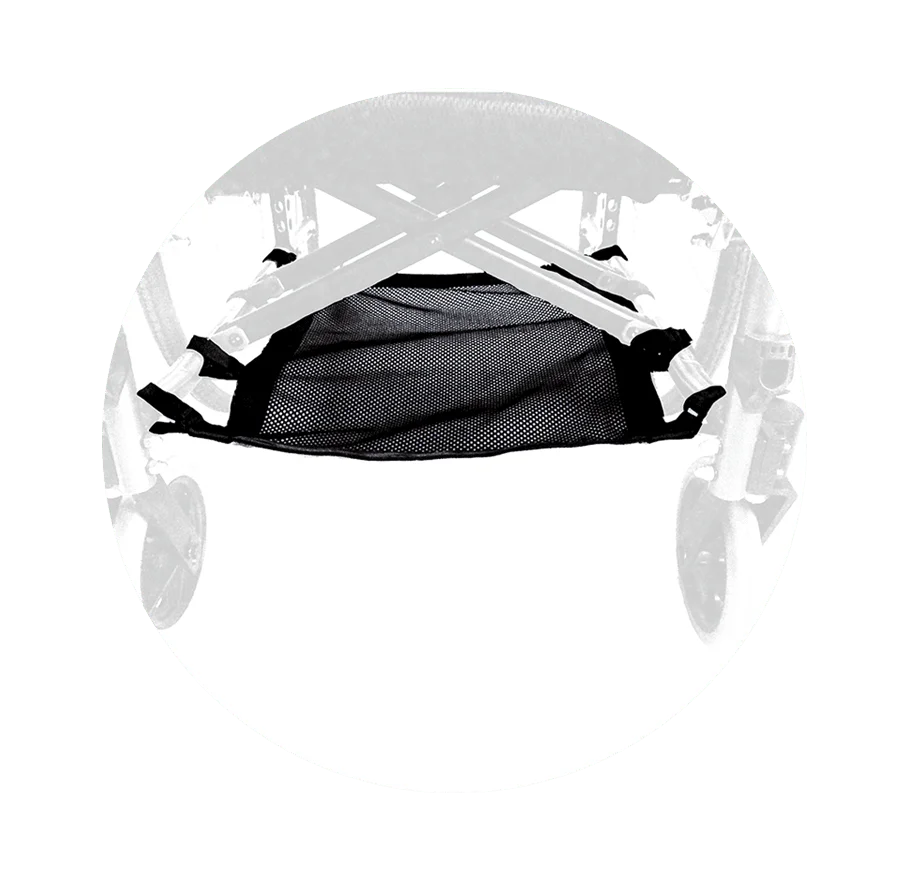 Armrest bag
An armrest back is a great way for long term wheelchair users to store their valuables such as their phone, wallet, and keys. Keeping your personal belongings where you can easily access them at all times will give the user peace of mind when they are out and about. The material used to manufacture these bags are lightweight and easy to clean.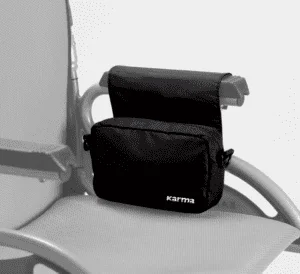 Tote bags
Tote bags are both stylish and convenient for additional storage. For example, a tote bag is a great place to put a jacket, water bottle, or groceries. They can easily hang from the push handle or the previously mentioned backpack hook. We wouldn't advise wheelchair users to store their valuables, as most tote bags don't have a secure closure.
There are many storage options for wheelchair users to choose from! From a place to store your valuables to additional storage that you might need when you're out and about. There are many ways to personalize your wheelchair to show off your personality, the wheelchair bag you choose is a great way to do that! Ask about KARMA Medical accessories when choosing your wheelchair!
Follow us for updates !
Facebook: Karma Wheelchair Thailand
Line OA: @karmamedicalthai